European Solidarity Corps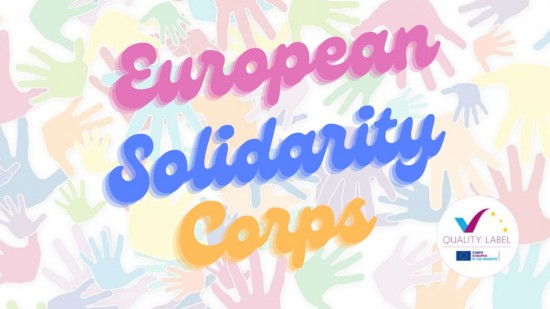 What is ESC?
Are you between 18 and 30 and looking for an opportunity to help the wider community, in Europe and beyond?
You could do this with funding and support from the European Solidarity Corps  which helps young people take part in projects that benefit communities, either abroad or in their own country. These projects offer an inspiring and empowering experience, as well as the chance to bring change whi e developing your skills and competences  The ESC i s an excellent opportunity to help where needed, learn new skills, spend time abroad, maybe learn a language and definitely come back with unforgettable memories.
Most opportunities through the ESC are cross -border volunteering activities. With the wide range of issues covered by the projects (such as environment, health, inclusion, digital technologies  culture, sport), you're sure to find something to match your interests and background.
About our Project
Cultural routes are precious asset of the European Cultural Heritage. They create connections between countires and peolple, encourage mutual knowledge and physical activity, and promote the spreading of associated cultural contents.
However, they need regular and dedicated maintenance in order to be available for walkers and riders all year round.
In Trail Angels, teams of volunteers coming mostly from Northern Europe will be hosted in Tuscany to take care of the Via Francigena, one of the oldest and most important and famous of the European Cultural Routes.
Each team will cooperate to ordinary maintenance of one single part of the Tuscan via, until the entirety of this beutiful cultural heritage will restored for pilgrims and tourists alike on it again.
For more info download the infokit here